IGNOU PGDIBO Solved Assignments for 2019-20 Session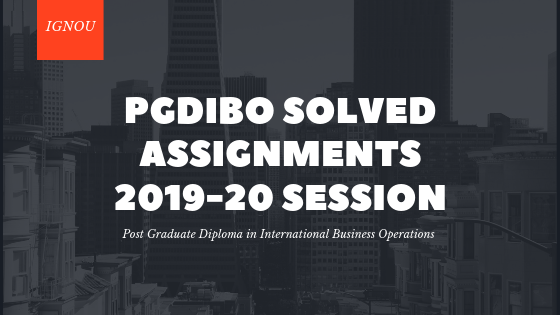 PGDIBO is a one-year post graduate diploma program. This program is aimed at equipping the learners with the necessary conceptual, entrepreneurial and analytical skills required for handling International Business Operations. The curriculum focuses on applied aspects.
PGDIBO has 6 subjects for which you have to submit assignment for each to be able to apply for examination. It is compulsory to submit assignments to complete the course. You can download solved assignments for PGDIBO course from this page (links are given below).