IGNOU MA Hindi Solved Assignments 2020-21 (July 2020 January 2021)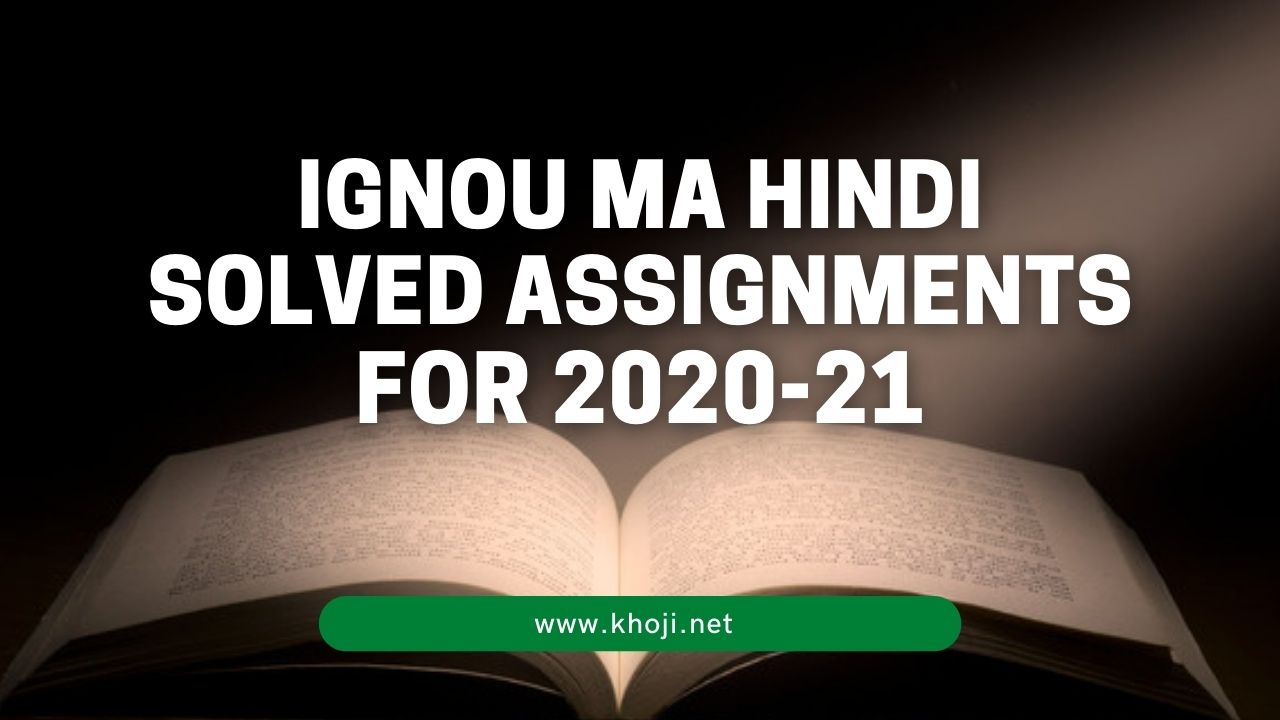 IGNOU MA Hindi exposes learners to a wide range of Hindi literature. The programme can be completed in a minimum period of two years and a maximum period of five years. Assignments are necessary to complete the program. You can download MA Hindi (MHD) Solved Assignments from this page. These assignment solutions are valid for July 2020 and January 2021 Sessions.
Last date for submitting these assignments is 31st March 2021 for July 2020 Session and 31st October 2021 For January 2021 Session.